Podcast: Play in new window | Download (Duration: 34:02 — 36.0MB)
Subscribe: Google Podcasts | Stitcher | Email | TuneIn | RSS | More
Covid-19 Special edition episode # 4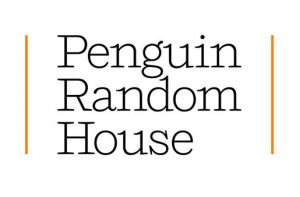 This special episode of Turn the Page we are joined by Jennifer Rubins from Penguin Random House Library Marketing Team to discuss even more resources available to a variety of readers and for librarians during quarantine.
FOR PATRONS – OR FOR EVERYONE!
· Love the library but hate the holds list? Visit: https://borrowreadrepeat.com/ Great collection ideas!
· For up-to-date weekly and daily #BooksConnectUs virtual author events visit: https://www.penguinrandomhouse.com/articles/books-connect-us-live-4-13-4-19/
· Kids virtual events: Read Together Be Together https://www.readtogetherbetogether.com/
· #AskaLibrarian on Twitter: Thursdays @ noon ET!
· Download the Volumes app (free family listens available until 4/30/20): https://www.penguinrandomhouseaudio.com/volumes-app/
· More about the free family listens: https://www.penguinrandomhouseaudio.com/blog/listen-at-home-free-audiobook-downloads/
LIBRARIANS & EDUCATORS:
· Digital Resources For Libraries on PRH Library site
· Daily blogs for librarians at http://penguinrandomhouselibrary.com/
· Audiobook Resources, Virtual Storytime, and more online tools for Libraries, Educators, and Parents on Books on Tape site
· Audiobooks with Teacher Guides
· Find audiobook clips and more at: www.booksontape.com
· Weekly book buzz: Register and see archives here: PRH Morning Book Buzz every Wednesday at 11 am ET
SPANISH RESOURCES FOR LIBRARIANS:
· PRH Libros en Español (Full Title List Through Spring 2020)